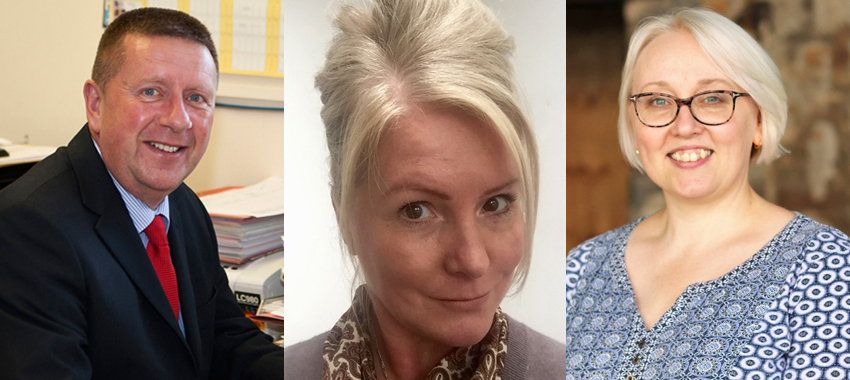 Public now invited to vote for Lancashire's Tourism Superstar 2017
Marketing Lancashire is delighted to announce the three finalists, now going to public vote for the title of Lancashire Tourism Superstar 2017 – the only award in the Lancashire Tourism Awards to be nominated and decided by the public.
This special award aims to highlight the contribution of outstanding individuals who have made a real impact on the visitor experience of Lancashire but whose actions and achievements, may sometimes have gone unnoticed or have taken place outside the main spotlight.
This year's finalists are: David Brayshaw, Morecambe Carnival; Laura Johnson, Crafty Vintage; Harriet Roberts, Blackburn Bid.  The public vote is now open with everyone invited to vote for the finalist they feel is most deserving of the Lancashire Tourism Superstar 2017 award.  The award will be presented to the overall winner of the vote, at the Lancashire Tourism Awards at The Blackpool Tower Ballroom on Thursday 9 November.
Vote for your winner via the awards website Lancashiretourismawards.com
Votes must be cast by midnight on Thursday 19 October.
Ruth Connor, Chief Executive of Marketing Lancashire said, "Visitors to Lancashire are increasing every year and have now reached 67 million and it is thanks to colleagues and partners, like our Tourism Superstar finalists, that are attracting new and returning visitors to Lancashire.
"Through their creativity, their understanding of the visitor experience and with an unstoppable commitment to great customer service, each of our finalists is demonstrating the 'where life feels good' message that we champion as part of Lancashire's incredible tourism offer.
"We wish our three wonderful finalists the very best of luck as they go to public vote and I look forward to congratulating each of them personally at our annual celebration of Lancashire tourism on 9 November."
The Tourism Superstar finalists are:
David Brayshaw – Chair of Morecambe Carnival
Laura Johnson – creator of Crafty Vintage
Harriet Roberts – Blackburn BID Manager
Read more about each of the finalists and cast your vote by midnight on Thursday 19 October at