You are here:
/
Tourism Superstar Award 2018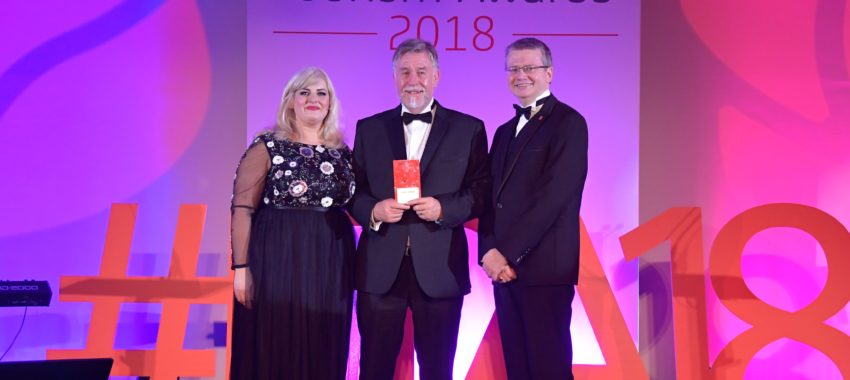 Tourism Superstar Award 2018
The Tourism Superstar Award recognises and rewards those individuals who go the extra mile for visitors or bring life to the history and culture of our county and attractions. This is the only Lancashire Tourism Award that is decided by the public via an online vote with our media partner Lancashire Post.
Simon Entwistle was crowned at this year's Lancashire Tourism Awards event on 7 November 2018.
Simon Entwistle, Top Hat Tours
Simon is an independent tour guide who has a knack for storytelling and capturing the imagination of visitors of all ages. He's a person with the ability to share the county's heritage, folk tales and culture in an interesting way at a wide range of attractions and locations across Lancashire. His Pendle Witches, Haunted Inns and Lancashire Ghost Tours – just a few of the walking and coach tours he does – are hugely popular with groups and individuals from all over the world.
It is not unusual to find Simon out in the countryside with film crews from across the globe, promoting Lancashire to international audiences. He also has an extensive collection of films on YouTube that take his entertaining storytelling – and Lancashire history – to an even wider audience. Closer to home, listeners to BBC Radio Lancashire enjoy his stories from the county on his regular slot.
---
Previous winners of this award:
Lancashire Tourism Superstar 2017 -Laura Johnson, Crafty Vintage
Lancashire Tourism Superstar 2016 – Leye De Johns – Viva Blackpool
Lancashire Tourism Superstar 2015 – John Gillmore – BBC Radio Lancashire
Lancashire Tourism Superstar 2014 – Sue Copp, Sandcastle Waterpark