You are here:
/
2019 sponsors
2019 sponsors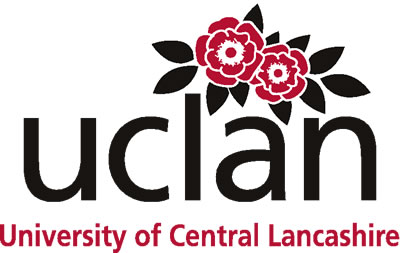 The University of Central Lancashire
HEADLINE SPONSOR
The University of Central Lancashire (UCLan) is at the very heart of business, education and enterprise in the region and as such is delighted to be the headline sponsor of the highly regarded and much prized Lancashire Tourism Awards.
As a University, UCLan have developed an enviable reputation for innovation and entrepreneurship offering a wide range of hugely effective and highly thought of full-time and part-time courses in many areas including Tourism, Hospitality and Event Management, as well as being fully committed to Continuing Professional Development (CPD).
As a University, UCLan have received many accolades and the courses perform consistently well in the National Student Survey. With a strong reputation for producing highly skilled employable graduates, UCLan provides an all-round enhanced student experience, based on strong links between academic excellence and the world of work.
UCLan is a globally respected University and is firmly among the world's top universities. The University have been included in the QS World Rankings which lists around 850 elite universities from the thousands of institutions around the globe. As part of the ranking system, the QS Stars Development Roadmap allows individual institutions to showcase their broader qualities across a range of categories important to students. UCLan has been awarded the maximum five-star rating in six of these areas. These cover teaching, employability, internationalisation, facilities, social responsibility and inclusiveness.
Tourism, Hospitality and Events, which falls within the Lancashire School of Business and Enterprise within the University, offers specialist courses for people who wish to, or are working in, management positions in the tourism, hospitality and events industries. The School have strong links with leading companies such as Disney Florida, Marriott Hotels, Events Northern Ltd and Merlin Leisure. The Division hosts the Institute of Transport and Tourism and The Dark Tourism Forum.
The University over the years has developed a significant skill set and reputation within the sector and is thrilled to once again play such a key role in Lancashire Tourism Awards
Website
www.uclan.ac.uk/schools/lancashire-school-business-enterprise
---
Insight6
We ensure your customer has a seat in your Board Room!
Delivering a memorable customer experience is the badge that every company wishes to wear, but few achieve.  Insight6 Lancashire has the expertise and a portfolio of products and services to help its clients achieve a world class customer experience.
84% of organisations working to improve CX have experienced increased revenue in 2018, and insight6 delivers customer feedback through a variety of channels.
Enthused, motivated and trained staff are crucial to delivering a memorable customer experience and Customer Journey Mapping is one workshop for staff to comprehend each digital and physical touchpoint, in order to improve conversion rates and foster customer loyalty. Loyal customers tell their friends, typically spend more money, are not as price sensitive, and drive business growth.
Working with insight6 Lancashire will ensure you get more loyal customers.
Website
insight6.com/
---
In this section